Hard to believe it's come and gone…
by johnathan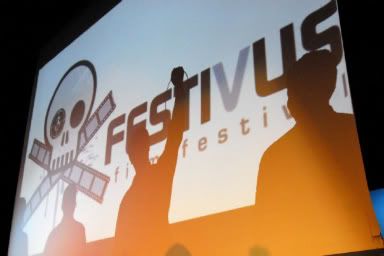 It seems like just yesterday we were getting together to start planning out our third season. 10 months later, and it's come and gone! Year three was a record year for Festivus in every imaginable way. We
blew away our past attendance numbers. We had 12 WORLD PREMIERES, along with numerous US and Colorado Premieres. We had a filmmaker travel all the way from Turkey to present his work (thank you Savas!) Certainly a new record for distance-traveled. We had more filmmakers attend, stronger programming, far more media coverage, great filmmaker Q&A sessions,
wilder nightlife events, and more supportive sponsors (without you this wouldn't be possible!) When the Festivus family got together for the first time all those years ago and decided to start a film fest, this year's festival was the one we always dreamed of having. Thank you to everyone who helped make Festivus FF one of the hottest young film fests in North America!
We'll be posting lots of pics up here on the website, but until then head over to our Facebook fan page to check them out there.